AstroPay - WooCommerce Docs
Customer flow
Customer flow
To make a payment, once the product or subscription has been chosen and added to the cart, your customers will see the AstroPay option as the available payment method.
The buyer must select the payment method and finalize the purchase, the system will show a modal of the AstroPay platform, where a telephone number will be requested and a code will be sent to it.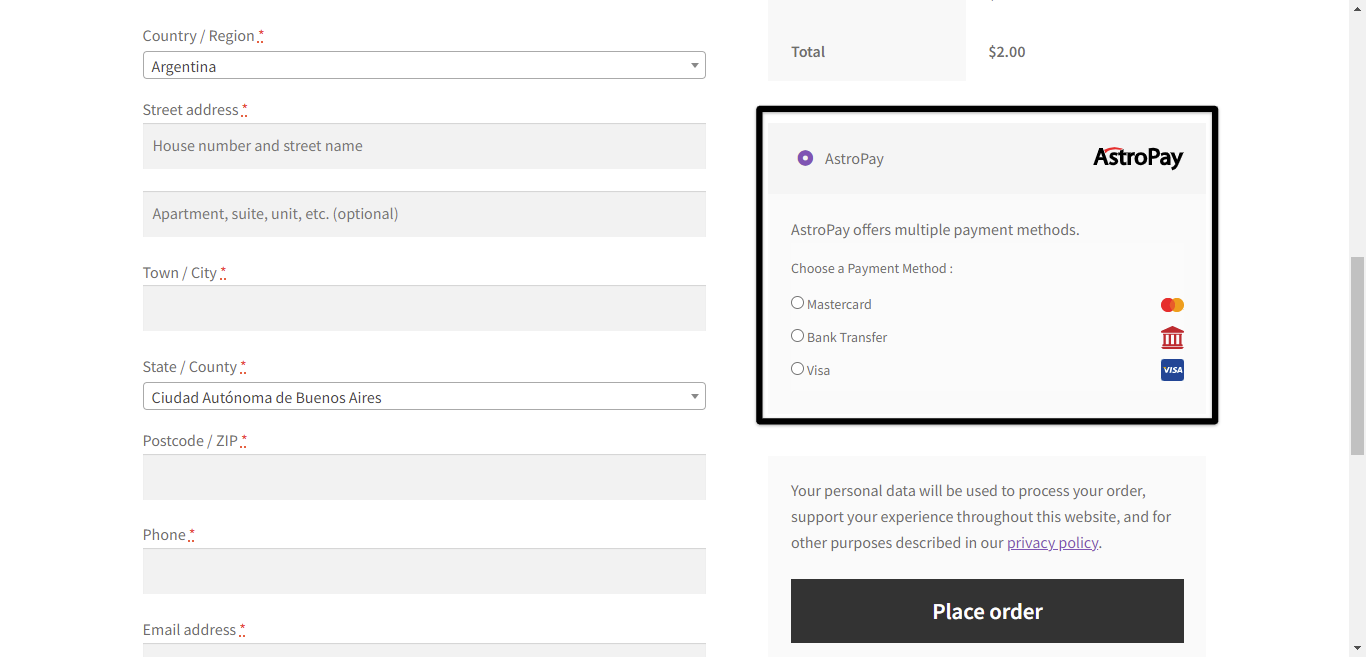 Once the code has been successfully entered, the following screen will be displayed where the customer can select the payment method of their choice and make the payment by pressing the Confirm Deposit button.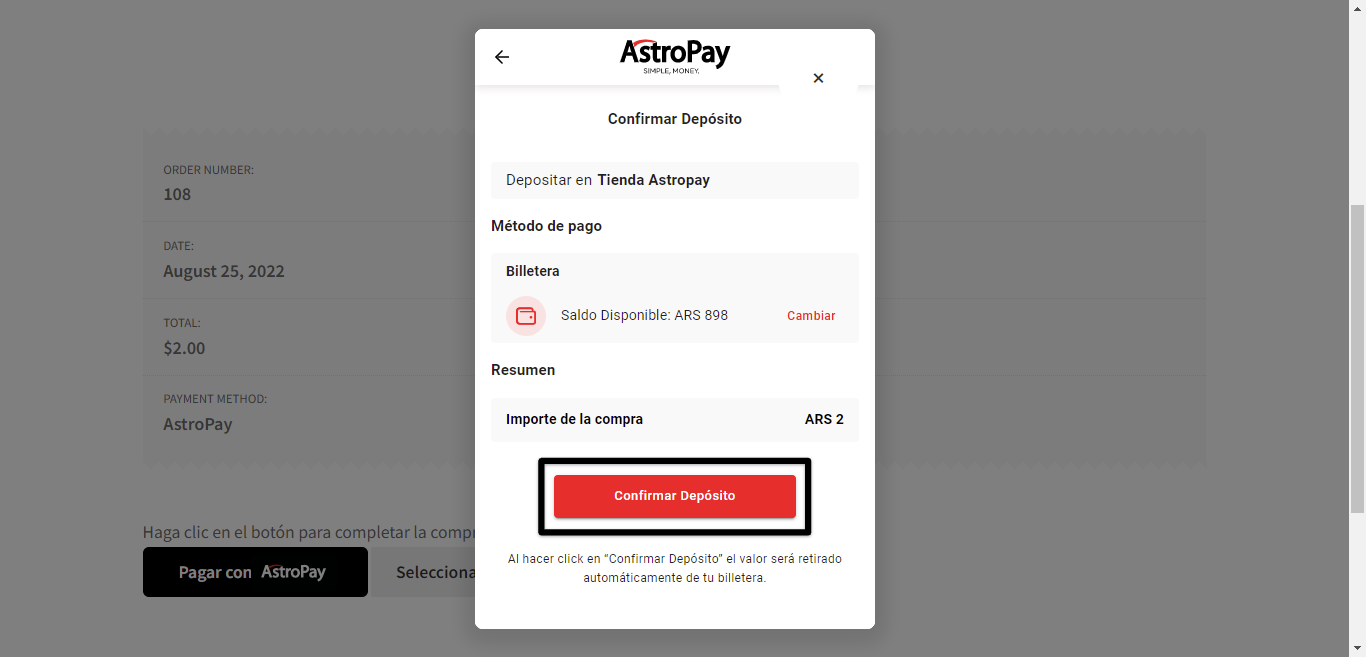 Once the payment has been successfully made, you will then be redirected to your store with the order confirmation.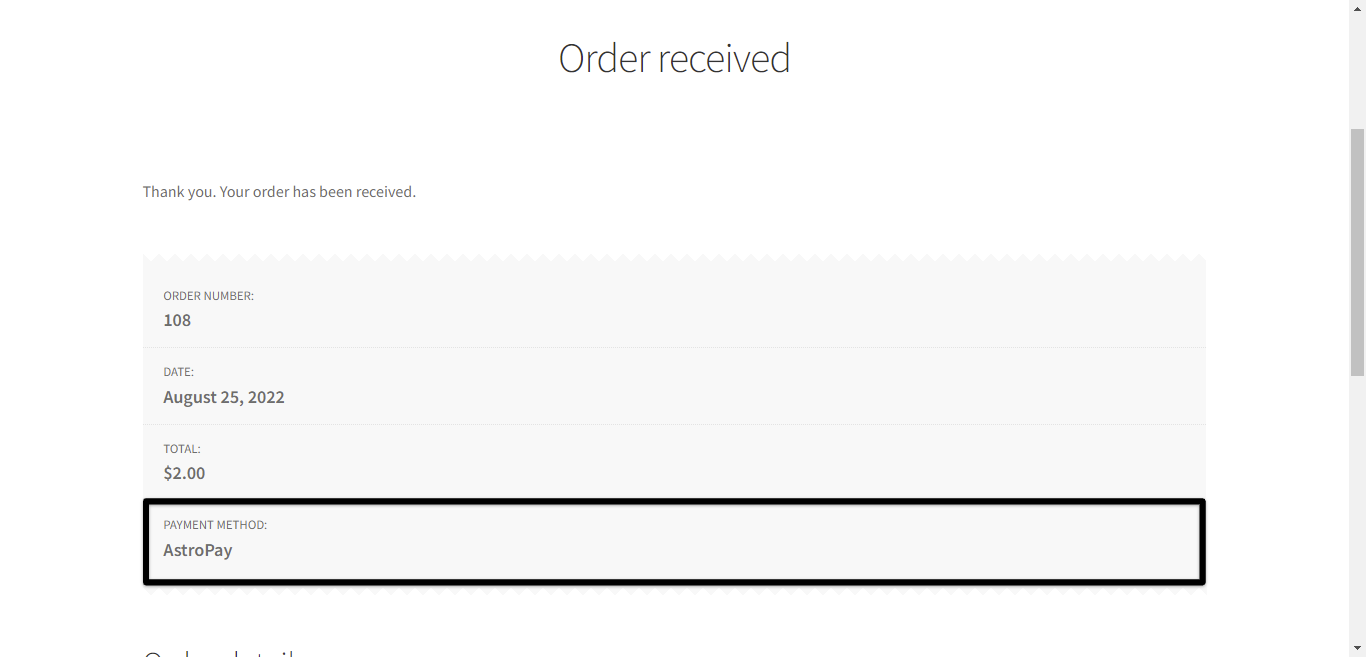 Note: in the case of subscriptions, once the order confirmation is displayed, in the Related subscriptions section you can detail when the next payment will be made by the buyer and the recurrence that said payment will have subscription.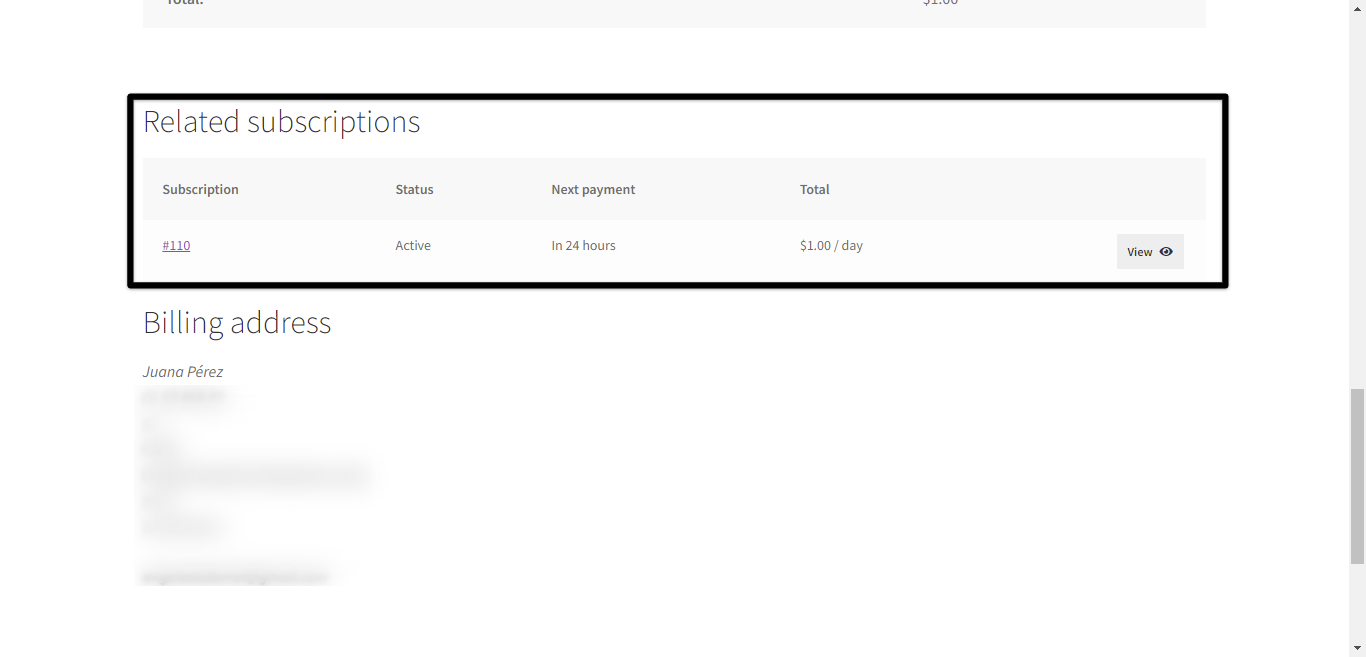 The buyer will be able to observe the current subscriptions from his account and cancel it if he considers it necessary, for this he must press the Cancel button. The system will notify you that your cancellation is in process until your status is updated to Cancelled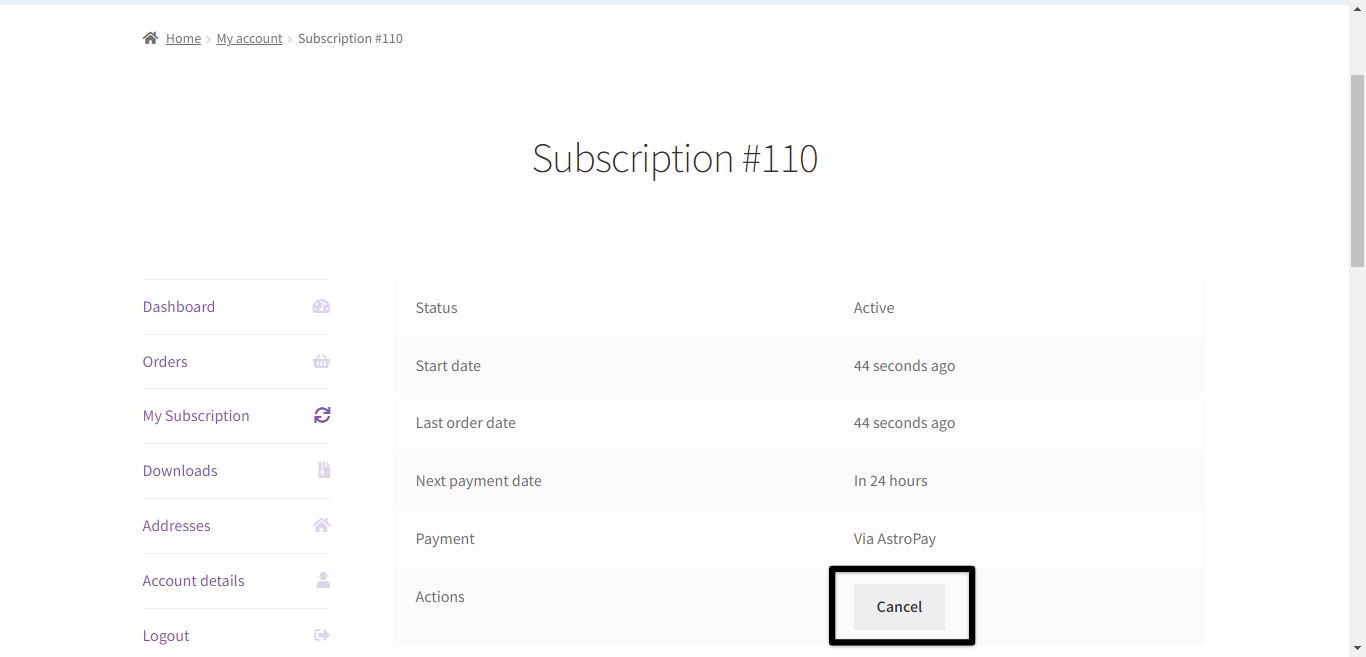 If you wish to subscribe again, you will need to generate a new subscription by clicking the Resubscribe button.