AstroPay - WooCommerce Docs
Admin Flow
Admin Flow
As the administrator of your store, you will be able to view a list of your transactions with AstroPay both in the store and on the AstroPay dashboard.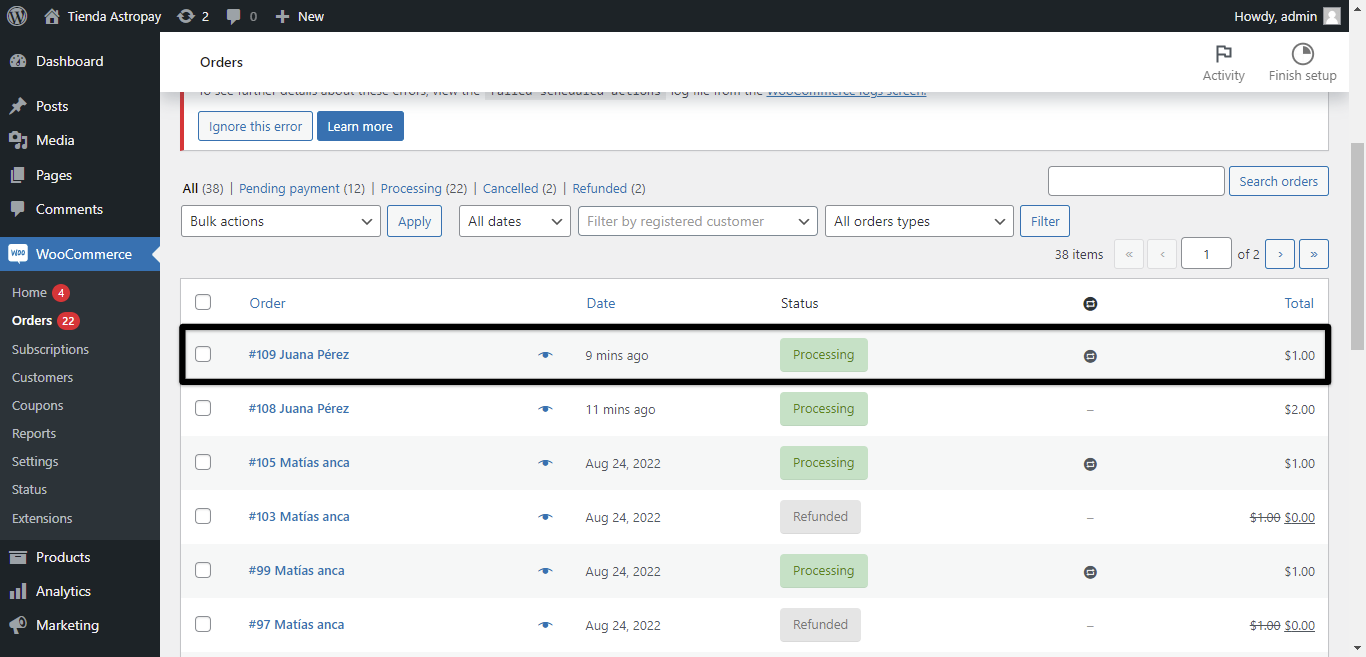 By clicking on an order in your store or on a transaction in AstroPay you can consult the corresponding detail.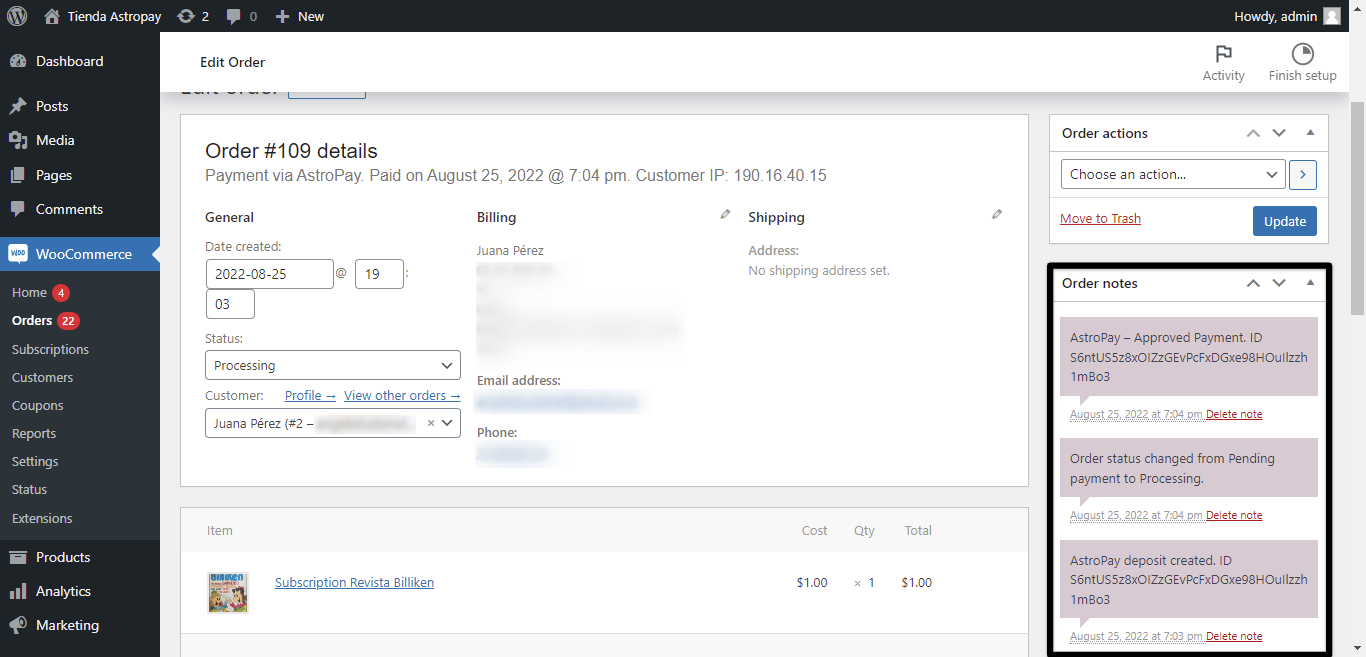 Also, as a merchant from the AstroPay dashboard, you will be able to view the payment made.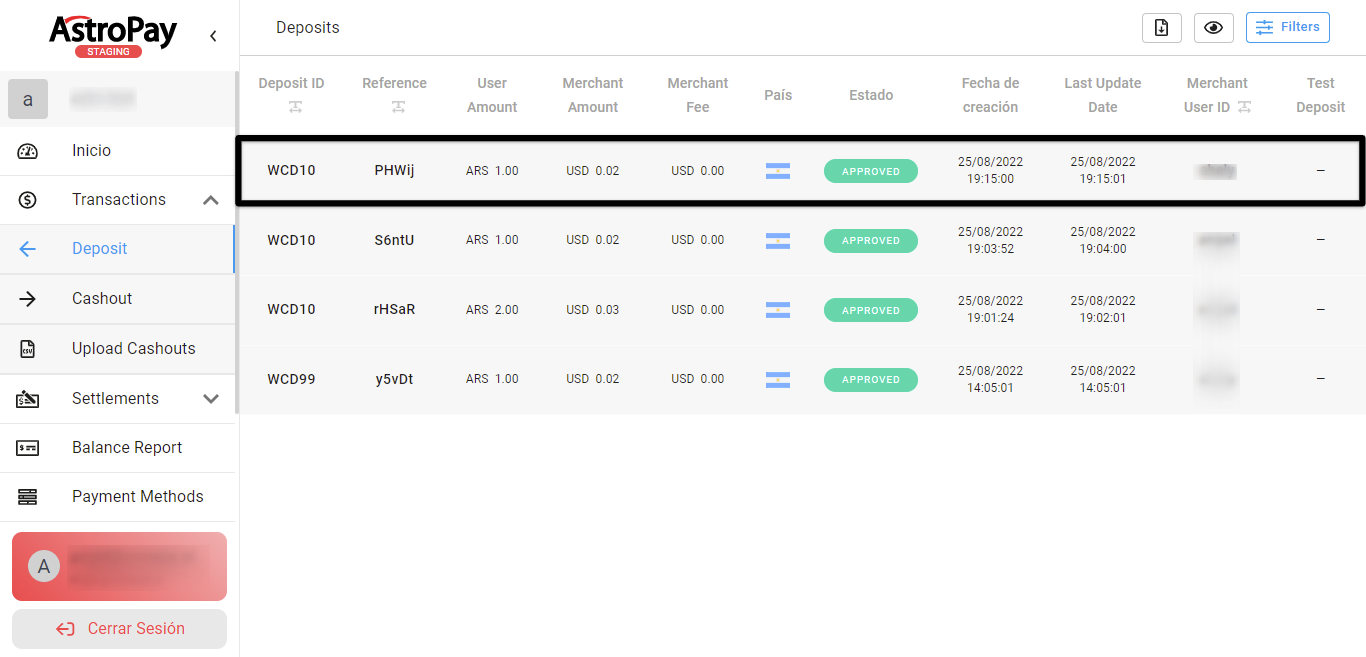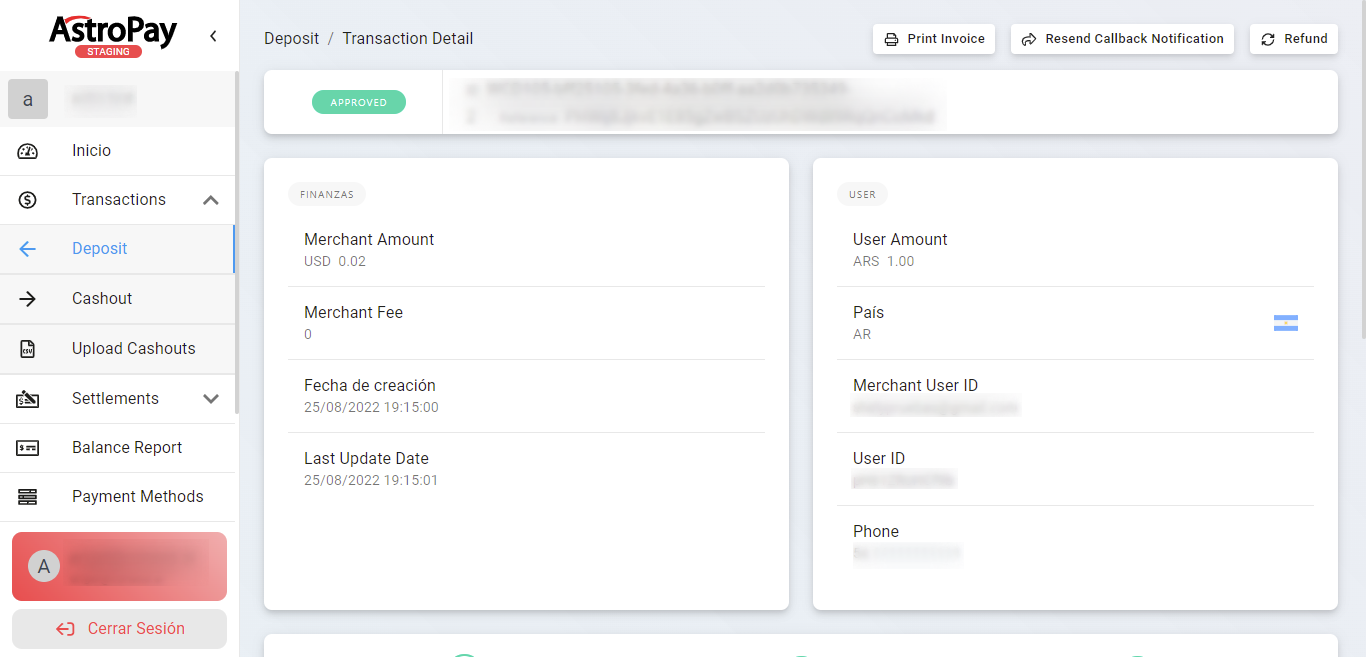 Refunds
You will have the possibility to make a total or partial refund on any order paid with AstroPay.
To do this, click to view the detail of the order from your store, then press the Refund button and then enter the total or partial amount of the purchase.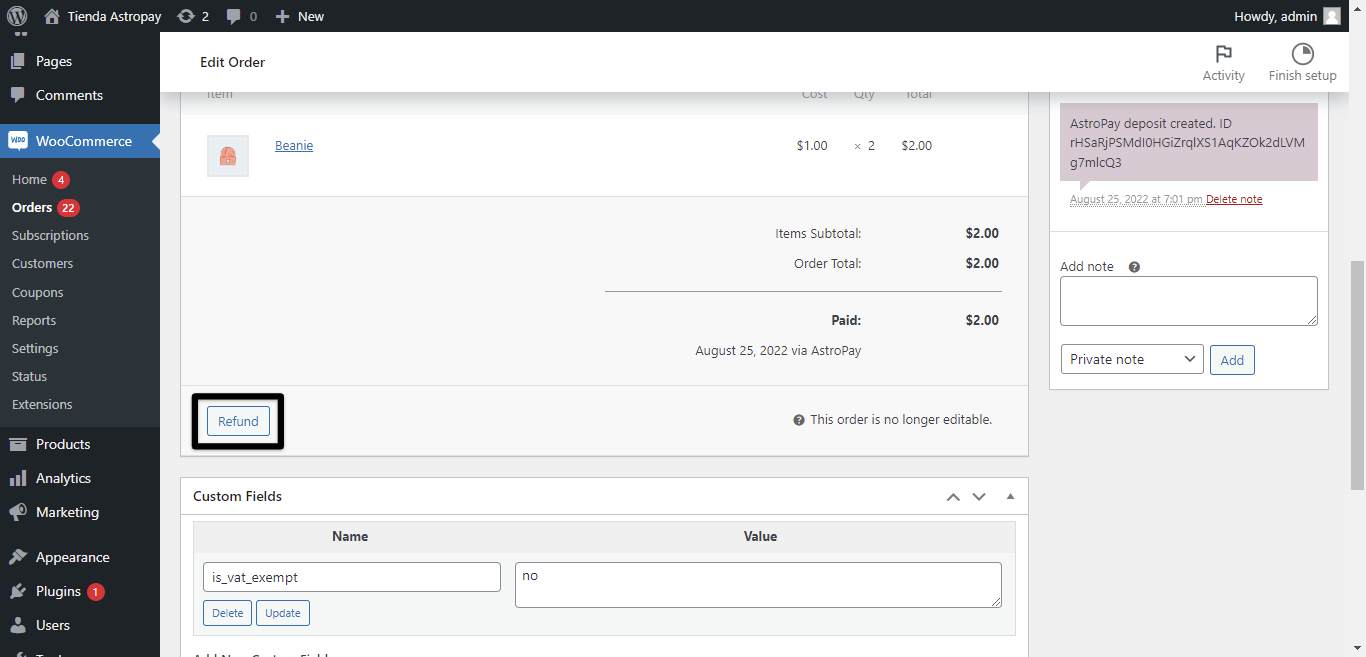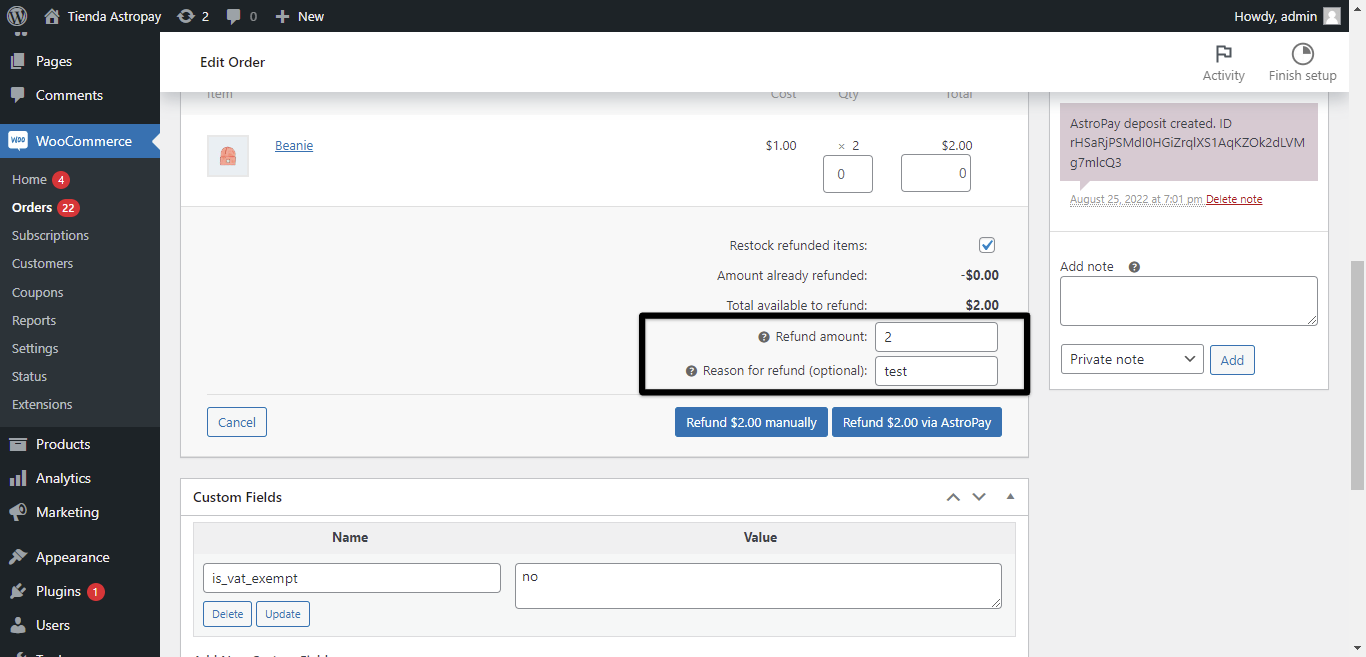 Confirm the refund by pressing the button Refund $(amount) via AstroPay. Press OK to apply the change.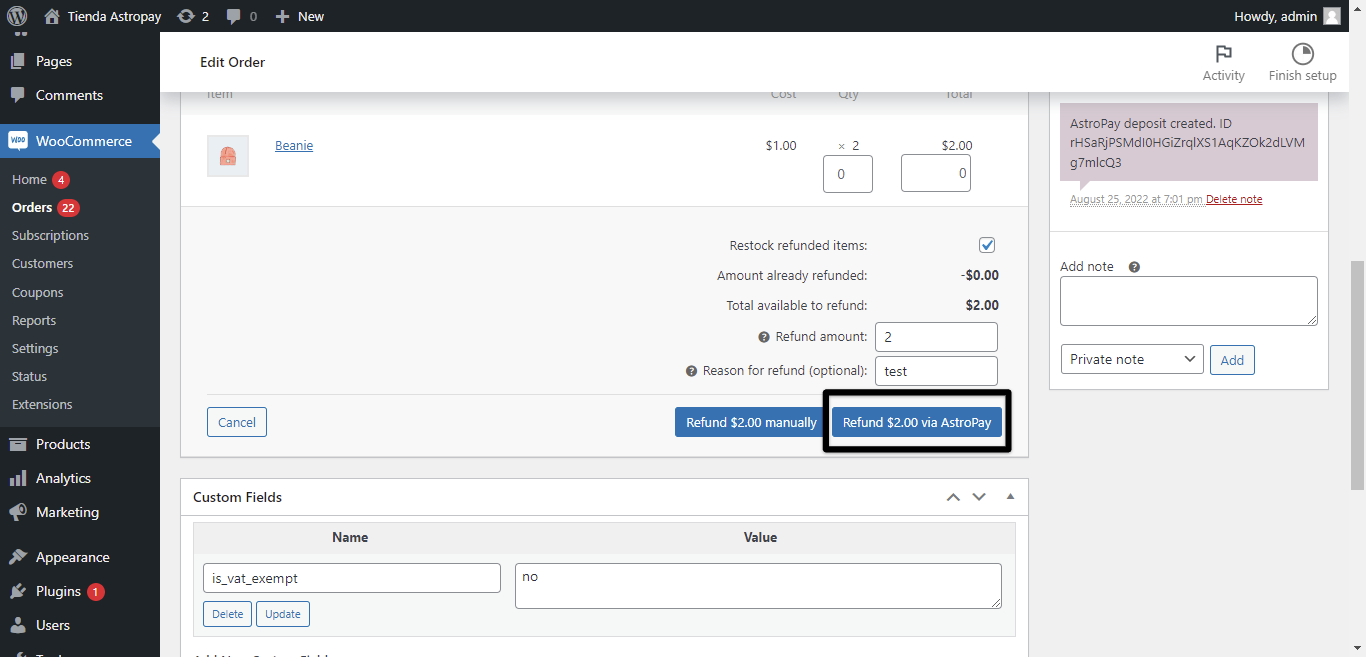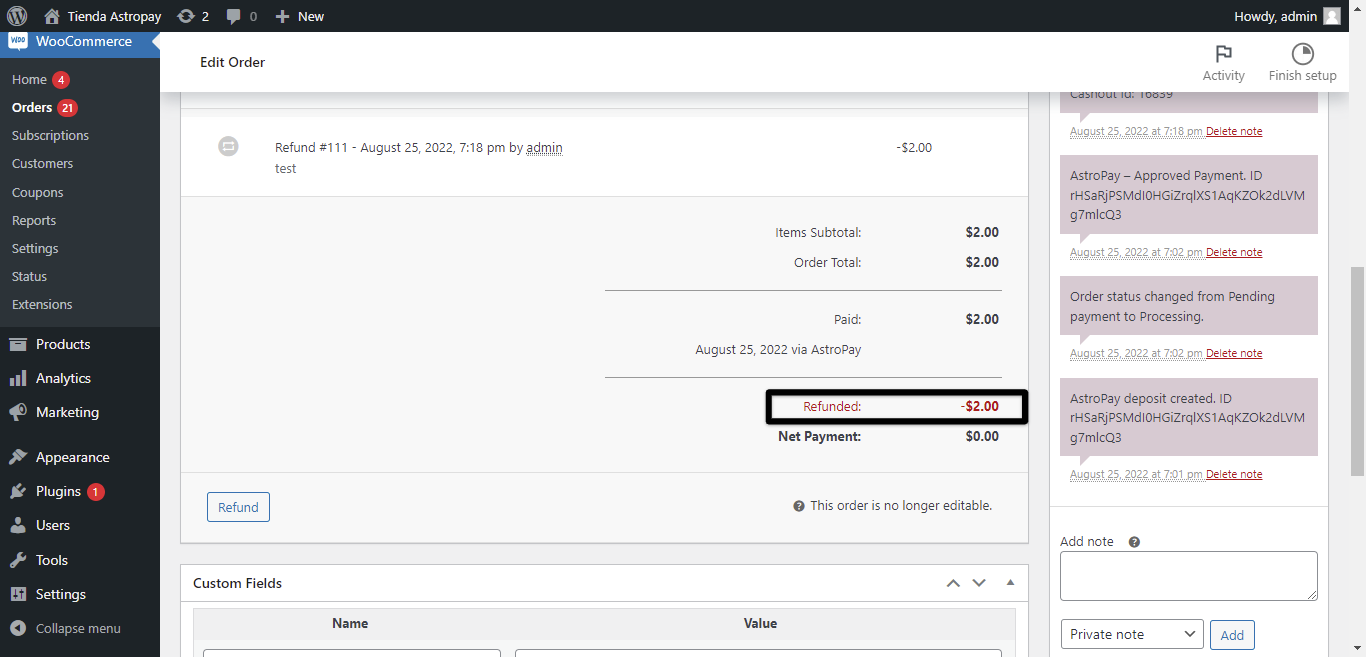 Note: In the Order notes block you can see the successful refund notification. Please note that the Refunds section in the AstroPay panel is called Cashout. Therefore, you must go to the option Cashout to view the refunded transaction.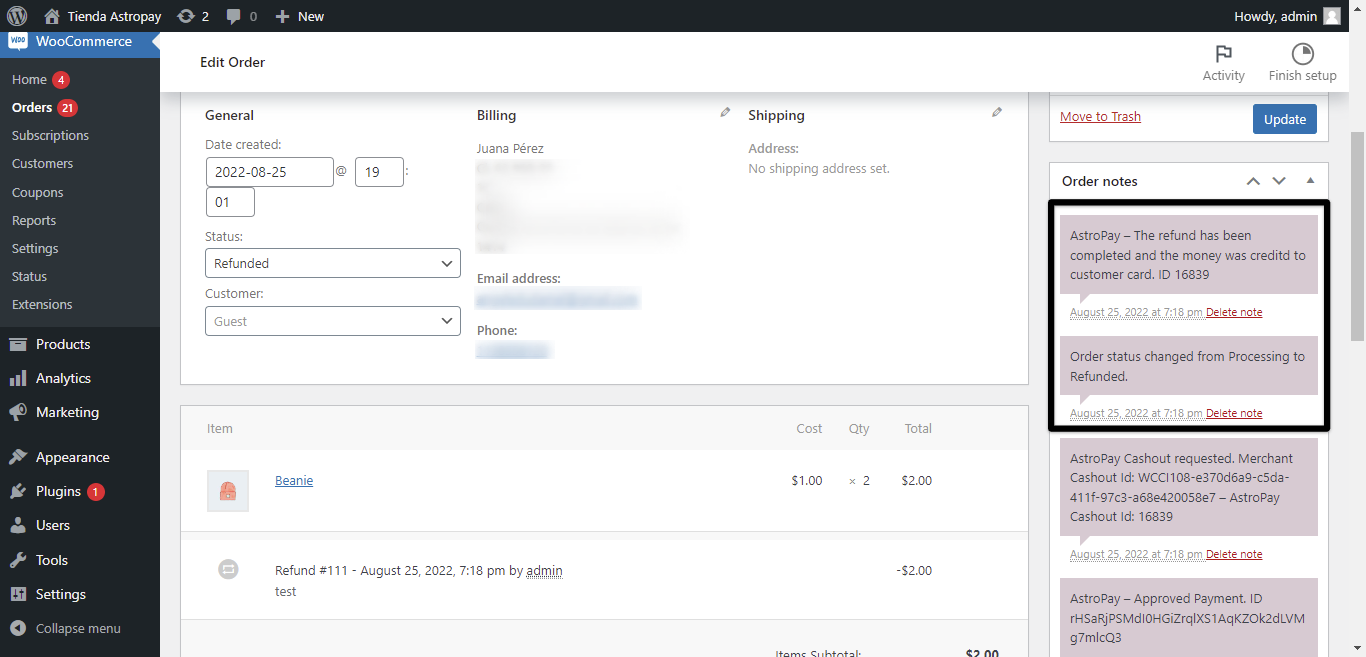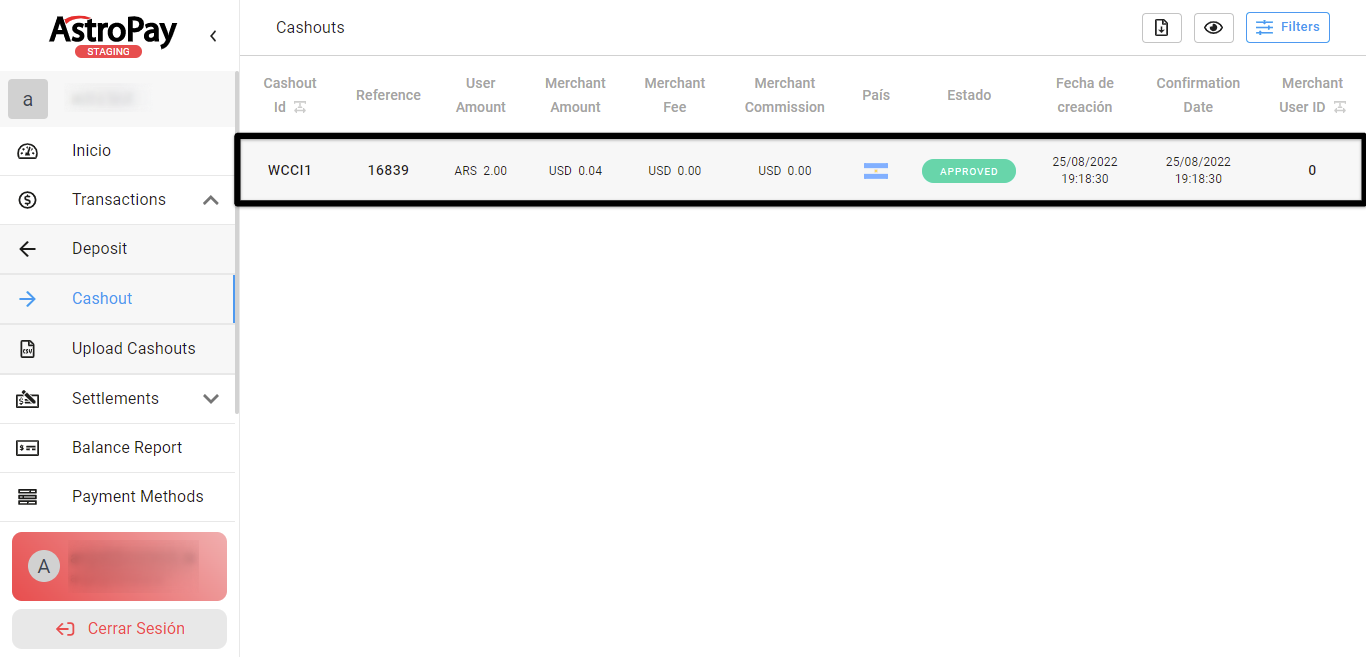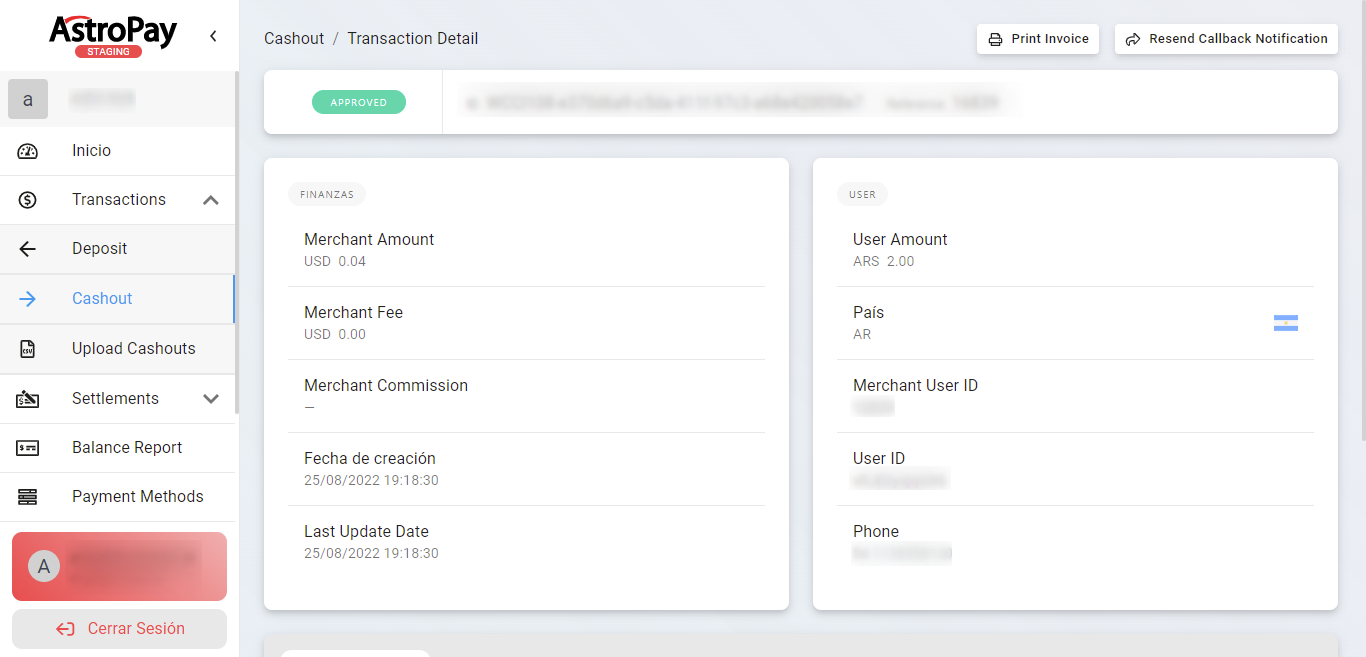 Cancellations
From the section WooCommerce > Subscriptions, the administrator will be able to view all the subscriptions in their different states. If a subscription was cancelled, it will be observed with the status Cancelled.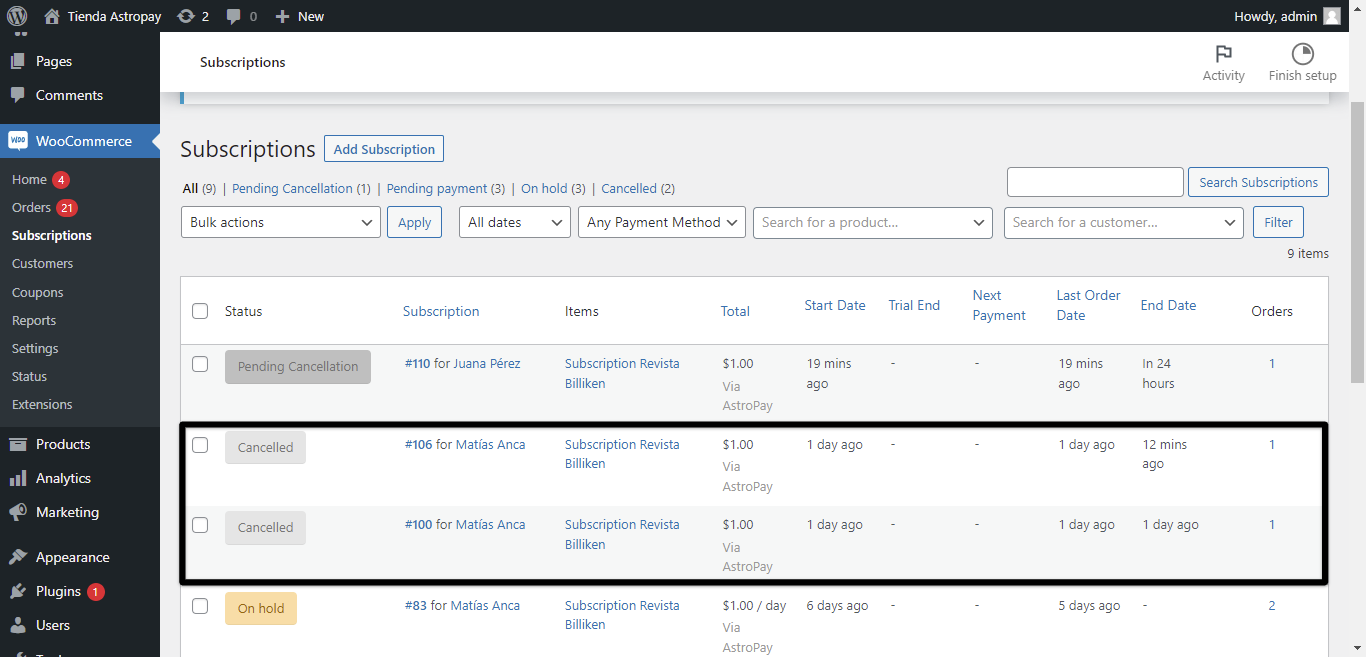 Check error logs
You can enable debugging to trace the communication between the installed plugin and AstroPay. From the WooCommerce > Status section, you can go to the Logs tab, select the file corresponding to the day of the transaction you want to review and press the View button.